Clearing Up the Confusion
Aug 15, 2023
LAST UPDATED: Aug. 28, 2023
The Indiana Democrat Party seems to have forgotten how its members in the statehouse voted on key bills this past legislative session.
Over the past few weeks, the party has attempted to attack statehouse Republicans on multiple issues, seemingly forgetting that its members voted against solutions and funding to tackle them.
Here are just a few examples:
But it's not just the Indiana Democrat Party forgetting how its members voted. The members themselves seem to have forgotten, too.
Recently, State Senator Andrea Hunley (D-Indianapolis) sent out a taxpayer-funded mailer saying she was proud of what "we" were able to accomplish this past legislative session.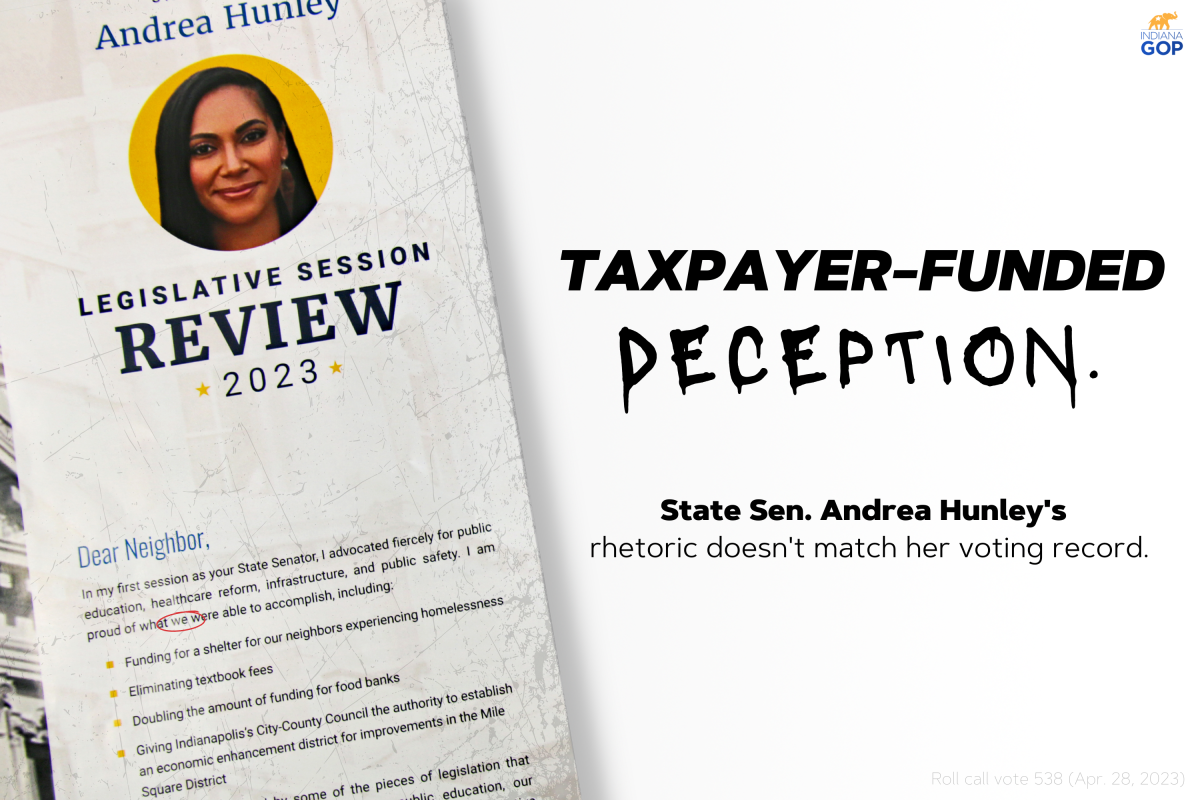 The problem? She joined all but two statehouse Democrats in voting against everything she listed on the mailer, including funding for a homeless shelter, eliminating textbook fees, doubling the amount of funding for food banks, and creating an economic enhancement district for downtown Indianapolis.
To clear up any confusion: It's statehouse Republicans that again delivered for Hoosiers this past legislative session